Finding spare cash to stow away for the future can be challenging.
Fortunately, there are allowances in place to ensure lower income earners are entitled to tax-free savings income.
Please note: HMRC rules relating to ISAs and Personal Allowances are subject to change.
Up-to-date information is available from HM Revenue and Customs:
How is my tax on interest calculated?
Your allowance for earning interest tax-free is made up of the following:
Personal Allowance
The Personal Allowance is the amount of income you can earn without having to pay tax. The standard Personal Allowance is £12,570 for the 2022/23 tax year.
Personal Savings Allowance
You also have a Personal Savings Allowance, which is the maximum amount of tax-free savings you're entitled to. It is calculated based on which tax band you fall into. For Basic Rate taxpayers, the Personal Savings Allowance is £1,000. For more information on the taxyfree savings allowance, read our complete guide to the Personal Savings Allowance.
Starting rate for savings
In addition, the starting rate for savings entitles you to up to £5,000 of savings interest tax-free. However, the size of your starting rate will depend on your income.
The more you earn from other income, such as your wage or your pension, the less your starting rate for savings will be. You're not eligible for the starting rate for savings if your other income is £17,570 or more.
What happens if I go over the allowance?
If you exceed the tax allowance, tax will be collected automatically through the pay-as-you-earn (PAYE) system, using information from banks and building societies.
If this is the case, you should be issued with a notice of coding.
The types of interest covered
The allowance applies to any interest from:
Bank and building societies
Savings and credit union accounts
Unit trusts, investment trusts and open-ended investment companies
Peer-to-peer lending
Trust funds
Payment protection insurance (PPI)
Government or company bonds
Life annuity payments
Some life insurance contracts
The following does not count towards your savings allowance:
Interest from ISAs because they're tax-free
Dividend distributions which are covered separately by the new dividend allowance
Reward payments from accounts that are not interest or returns on amounts saved
Other things to be aware of
Joint accounts
Interest earned on joint accounts should be split equally between the two holders. This way, it contributes to each of your respective personal savings allowances.
For example, if the interest accrued on a joint account totalled £500 at the end of the tax year, then £250 would be taken from your allowance and from the second holder's.
Blind person allowance
The Blind Person's Allowance is added to your yearly Personal Allowance. So, in addition to the standard £12,570 that you can earn without paying tax, the Blind Person's Allowance permits an additional £2,520 of tax-free income for 2022/2023.
Marriage allowance
You can claim Married Couple's Allowance if all of the following apply:
You're married or in a civil partnership
You're living with your spouse or civil partner
One of you was born on or before 6th April 1935
The Married Couple Allowance can reduce your tax bill each year if you're married or in a civil partnership.
For a specific figure, refer to the Married Couple's Allowance calculator.
Reclaiming if you have overpaid
You're eligible to reclaim tax on savings interest if it is below the allowance.
To apply to reclaim tax, it must be within 4 years of the end of the relevant tax year and you will need to fill in an R40 form. It can take up to 6 weeks for this to be processed and for you to receive your tax back.
Please note: HMRC rules relating to ISAs and Personal Allowances are subject to change. Up to date information is available from HM Revenue and Customs here.
For more information on paying tax on your savings, speak with our friendly savings team in your nearest Newcastle Building Society branch today.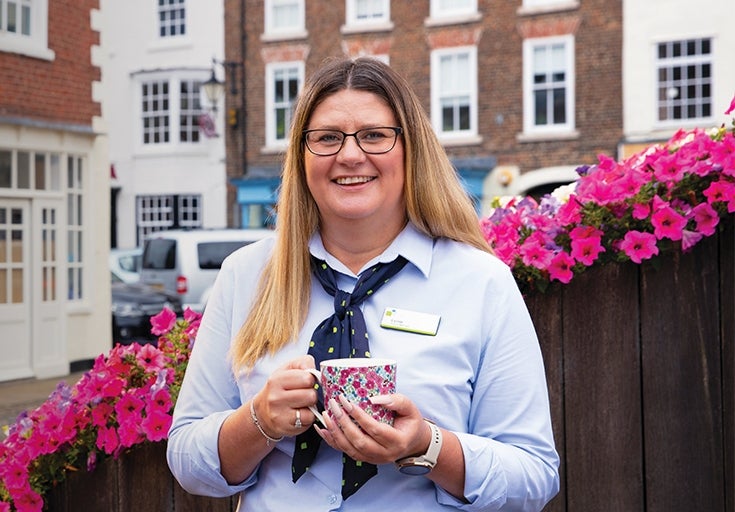 Need some help?
Pop in to your local branch or give us a call, we're always happy to chat.
Our lines are open Monday to Friday from 8am - 6pm. We're closed on Saturdays, Sundays and bank holidays.
You might also be interested in: