Our Home Happiness Index 2022 explores first-time buyers' hopes and fears since the pandemic.
In a survey of 1,066 aspiring home buyers across the UK our research found that having a garden tops their new home wish list.
Reflecting changing preferences, we found that having a home with natural light is more sought-after than good transport links. First-time buyers identified the rising cost of living as one of their biggest concerns, as well as getting access to a mortgage.
Download the Home Happiness Index 2022 Executive Summary.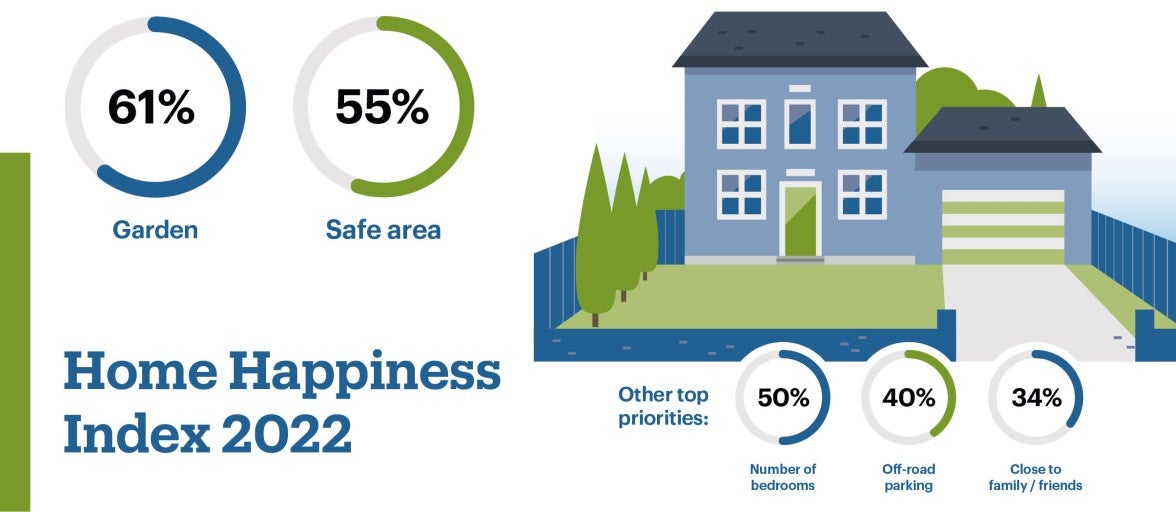 We also asked aspiring first-time buyers for their top reasons for buying a home. Nearly half (48%) said they wanted the security of owning their own home whilst 43% said renting felt like a waste of money.
Stuart Miller, Chief Customer Officer, said: "It's perhaps no surprise that after more than two years of dealing with the pandemic, first-time buyers are prioritising a garden more than anything else – but it is interesting that having a good broadband connection is more important than being close to work.
"The ongoing cost of living rises are clearly top of mind for first-time buyers, especially for those who've been living at home and not had to deal with bills. To provide greater certainty around their household budget, we're seeing more and more people looking to fix mortgage repayments for the long terms - up to 10 years in some cases."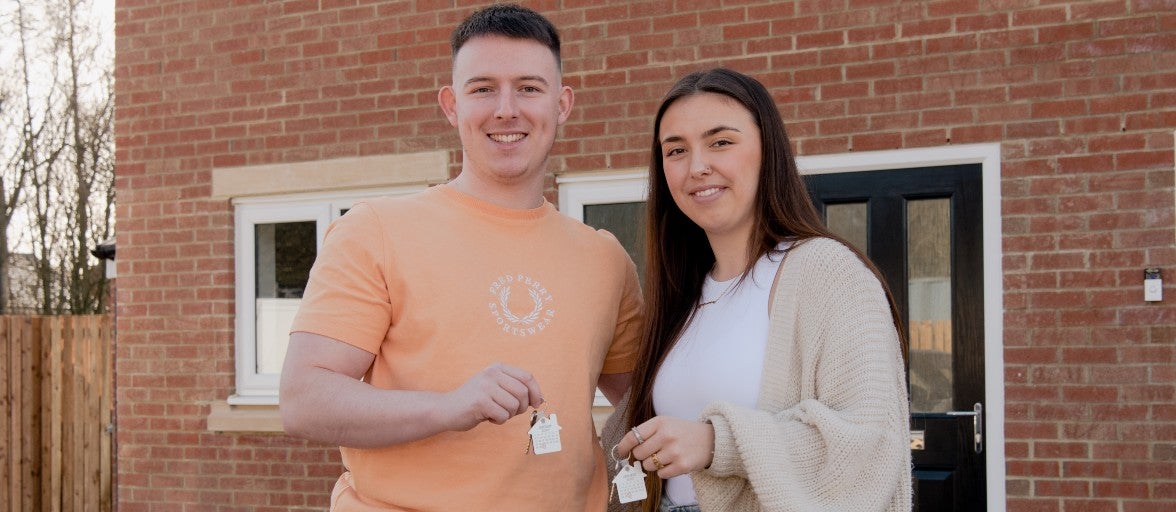 Ben Nicholson and partner Rosanna Duarte moved into their first home together in early 2022, after taking a mortgage with Newcastle Building Society.
Read their story
The research for Newcastle Building Society was carried out online by Opinion Matters between 23/02/2022 to 01/03/2022 amongst a panel resulting in 1,066 respondents wanting/planning to buy their first property in the next 18 months. All research conducted adheres to the MRS Codes of Conduct (2010) in the UK and ICC/ESOMAR World Research Guidelines. Opinion Matters is registered with the Information Commissioner's Office and is fully compliant with the Data Protection Act (1998).