Enjoy the freedom of spreading out your tax-free allowance
Many cash ISA providers only let you open one ISA each tax year, but this means you have to choose between keeping your money handy or putting it away for the longer term. With CustomISA you're no longer tied to a single ISA product.
With CustomISA you can spread your annual tax-free allowance across as many Newcastle Building Society savings accounts as you like, to meet your individual savings goals.
How does CustomISA benefit me?
CustomISA helps you to make the most of your cash ISA allowance by creating a package of accounts to suit your needs
It's ideal for those who would like a savings plan that is more tailored, based on the length of a product or access for instance
How does CustomISA work?
Each year you're allowed to save a certain amount of money into an ISA (Individual Savings Account) without having to pay any tax on the interest you earn. The allowance for the tax year 2023/2024 is £20,000.
Most banks and building societies allow you to save into just one ISA each tax year. However CustomISA lets you spread your allowance across several tax-free accounts ranging from easy access, regular saver and fixed term accounts to meet your individual savings goals.
Create your own CustomISA
In order to help you choose what ISAs suit your needs we have developed our CustomISA calculator.
The CustomISA calculator allows you to compare and adjust the amounts you put into each account to help you find the perfect CustomISA for you.
With the CustomISA calculator, you can:
View and select from our range of ISAs
See the average interest rate that can be achieved over your choice of ISAs
Email / print a copy for your records
Once you've created the perfect CustomISA package you can apply for your ISAs in a number of ways
You can apply online by following the steps below:
Apply for the first of your chosen ISAs using our online application process, making sure you make a note of your online log in details.
Once your account is open, log into your account online and click on the 'open another account' tab. This will allow you to open further ISAs up to your maximum ISA allowance. You can also transfer ISAs from other providers.
Once all of your ISAs are open you can view your 'CustomISA Summary' online to see how your own unique ISA package is split.
Apply in your local branch
If you would like to discuss CustomISA face-to-face, our friendly staff will be able to talk you through our CustomISA calculator and assist you in creating your own package of ISAs. Visit your local branch for further information.
In the meantime you can print off the CustomISA split you have selected or email it back to yourself for future reference.
If you would prefer to speak to someone about CustomISA, please give us a call on 0345 734 4345.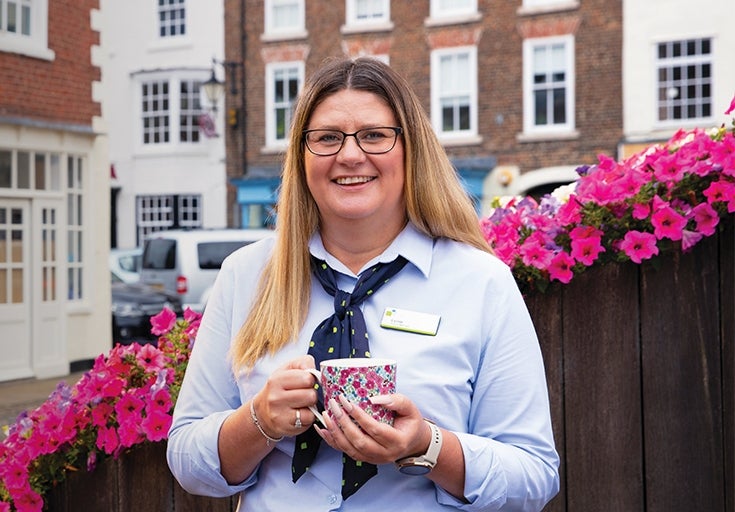 Need some help?
Pop in to your local branch or give us a call, we're always happy to chat.
Our lines are open Monday to Friday from 8am - 6pm. We're closed on Saturdays, Sundays and bank holidays.