If your current mortgage deal is ending, or you're on our standard variable mortgage rate, then you might be wondering how to switch your mortgage to a different deal.
We like to reward our loyal mortgage customers, so we have a range of exclusive rates just for our existing customers which offer preferential rates to those offered to new customers.
What happens when my mortgage deal ends?
We write to all customers at least 12 weeks ahead of your current deal ending.
At this point you have the following options:
Switch your product online
Speak to a mortgage advisor
Your letter will include a unique reference code which will allow you access to our online mortgage deal switching service.*
Our online product switching tool can only be used with a unique reference number which is issued ahead of your current deal ending.
The tool can only transfer existing mortgage balances to a new deal. If you are looking to make any other changes (for example further borrowing), please call us on: 0345 606 4488.
*If you require mortgage advice, your circumstances have changed, you disagree with the valuation we have provided or you have multiple parts to your mortgage you are unable to switch your product online. If any of these circumstances apply to you, please call us on 0345 606 4488 to discuss further.
Please note once your mortgage maturity date has passed you will be unable to arrange a transfer online.
Get in touch today
Give us a call or, if you've received your unique reference number from us, access our online mortgage switching service.
Lines open Monday to Friday, 9am to 5pm.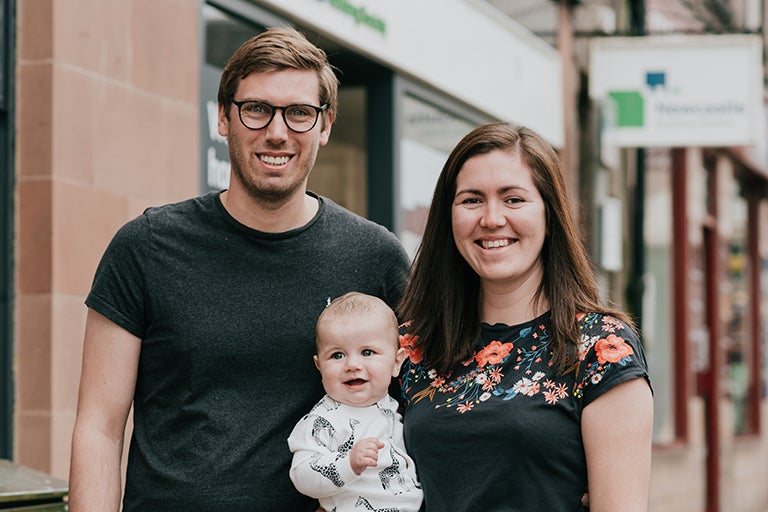 What happens if I would prefer to have mortgage advice?
If you're unsure which rate to switch too, or your circumstances have changed, we offer a free, fully advised interview service with one of our mortgage advisers. Simply call us on 0345 606 4488. We have appointments available from Monday to Friday, 9am - 5pm.
If you wish to switch to one of our current mortgage deals we would be happy to arrange the switch before your current mortgage term matures. To say thank you for your continued loyalty we will waive any early repayment charges (if applicable) which means you could potentially save money earlier.
If you do nothing, when your current deal comes to an end, your mortgage will usually revert to our Standard Variable Rate.
What happens if my current deal isn't due to end and I want to move to a new home?
You don't have to wait until your existing product ends to review your mortgage.
Our qualified advisers will be happy to talk you through everything including whether you'll be able to transfer your mortgage deal to a new property, and which is the best mortgage deal available that suits your needs.
Simply call us on 0345 606 4488 to make an appointment. We have appointments available from 9am - 8pm, Monday to Friday and 9am - 3pm on Saturday.
Alternatively, please see our moving home page for more detail.