Whatever you are saving for, we have a savings account to meet your needs.
Which type of savings account suits you?
Cash ISAs
ISAs allow you to save money without paying tax on your interest. The current ISA allowance for 2022/2023 is £20,000.
I want to save tax efficiently
I am a tax payer and don't want to pay tax on my interest
Find out more
Fixed rate bonds
Fixed rate bonds have a fixed interest rate for the whole term and allow you to save a lump sum for a fixed amount of time.
I want a guaranteed interest rate for a fixed term
I have a lump sum to invest
I don't require access over the term of the product
Find out more
Easy access
Easy access accounts allow access to your savings without an interest penalty or notice period.
I want access to my money
I'm looking to save as and when I can
I have a short-term savings goal
Find out more
Children's Accounts
Help your children get into the savings habit with our special range of children's savings accounts.
I want to start saving for my child's future
I'd like to help my child learn how to save
Find out more
Regular savings
Want to be able to save regularly? Our regular saver accounts can offer attractive rates of interest and let you save when you want.
I want to be rewarded for saving each month
I want to build up savings on a regular basis
I want to get into a savings habit
Find out more
Business savings accounts
Savings accounts that work for your business.
I want a savings account for my short and long-term business savings needs
My business is a Limited Company, Sole Trader, Partnership or a Limited Liability Partnership
Still not sure?
You can compare and choose from a list of all our current savings products here.
See all savings products
Savings accounts for first time buyers
We know that buying your first home can be a challenge, which is why we offer a choice of savings accounts for first time buyers, like you; helping to make your home-ownership goals a reality.
Our mobile savings app
We understand how handy it is to be able to access your online savings account information on the go. Our mobile app offers a quick and easy way to access your online account wherever you are.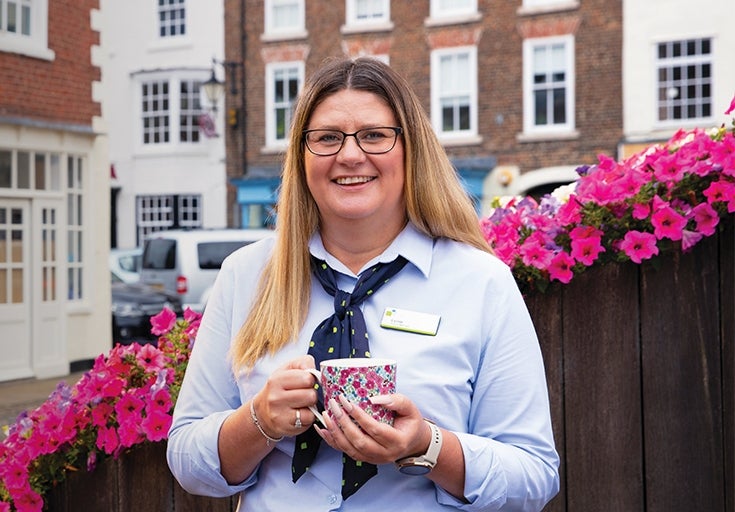 Need some help?
Pop in to your local branch or give us a call, we're always happy to chat.
Our lines are open Monday to Friday from 8am - 6pm. We're closed on Saturdays, Sundays and bank holidays.
*Tax-free refers to the contractual rate of interest payable, where interest is exempt from Income Tax. The tax information provided is based on the current law and HM Revenue & Customs practice, both of which may change. 'AER' stands for the Annual Equivalent Rate, a notional rate which illustrates what the interest rate would be if paid and compounded on an annual basis. 'Gross' interest is the contractual rate of interest payable.